For businesses that intend to buy a truck scales, they need to consider it as a project. It means that installing a truck scale should be done by a professional team under specific conditions.
Therefore, it is better to understand technical information about implementation steps to manage the project properly. In this article, the people who involved in the project and the way that you can evaluate a truck scale supplier are explained.
Truck scale project team
There are two teams which are involved in the installation of this product. One is at the company that is buyer and one at the truck scale manufacturer. These two teams should tightly work with each other to implement the project.
The installation team at manufacturer company provide necessary information for them who are responsible of doing all necessities before installing a truck scale.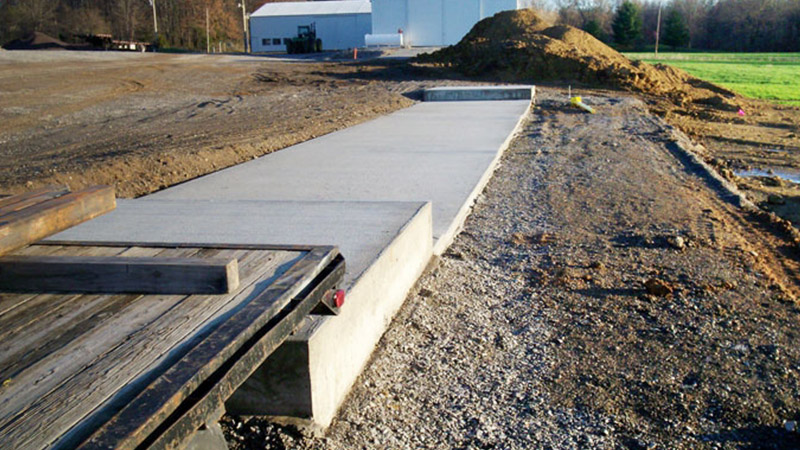 Finding a suitable truck scale supplier
Be sure to find all manufacturers and contact them before buying this product. To buy a pit or pit-less truck scale, manufacturers are your best advisors to help you buy the right one and install it properly.  
These companies will advise you all matters such as the location of the scale, the number of workers required, choosing a right truck scale with technical specifications according to your needs, and how to buy and operate this product.
Finally, choose one of the suppliers who provide suitable services and sign a contract in which all aspects are clear. Be sure to mention the implementation steps in the contract and all installation steps are done based on that.
To do this project properly, choose a third part company as project manager and leave all the executive affairs to them. In this case, you assign the technical matters to the third company and you just are involved in regard to decision-making matters.
Appoint a contractor to prepare the truck scale installation site
A contractor usually prepares the truck scale installation environment with proper landscaping according to the standards which are already mentioned in international committees. These contractors prepare the installation site by constructing foundation, providing ramps, allocating a suitable space for parking lot, scale room and installing other required equipment according to the capacity of this product and the place where it should be installed. Most companies that produce this product offer all these services.  
Evaluation of the installation steps of a truck scale
All truck scale preparation and installation operations must be approved by a civil engineer who are familiar with the structure of this product. It is better to evaluate and approve the installation plans from beginning to end by the supervising of the engineer. Choose your supervising engineer before starting the project and ask him to handle all technical aspects during the process.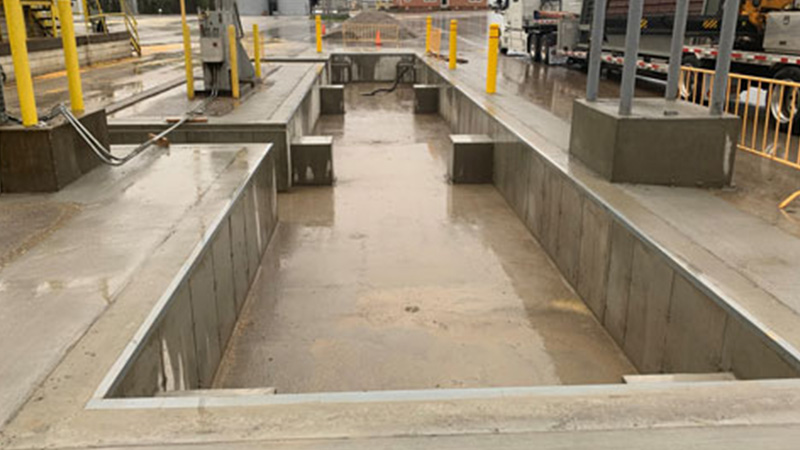 How a truck scale supplier could be evaluated?
Before buying this product, discuss all your needs with the truck scale manufacturer. Ask them to show you some sites worked before or provide you a video report. The best case is the one that has been installed for a long time. Get enough information about the following subjects.
• Maintenance: ask about the types of after sale services. Ask questions about implementing maintenance standards.
• Ask about when and how they support their product: Have they ever needed to replace a load cell or other component? Are the repairs done quickly by the service provider or does it take a long time to receive the service?
• Calibration: How often is calibration done? How long does a calibration last?
Finally, review the contract and purchase order. Read all documents before signing to make sure you understand all aspects of projects from a to z. Carefully consider issues such as installation and after-sales services. Make sure that the production team of the truck scale adheres to all its obligations and the schedule of the installation will be done in coordination with you at the requested time.