Caspian Pit Type truck scale
where the vehicle movement is intensive and have insufficient place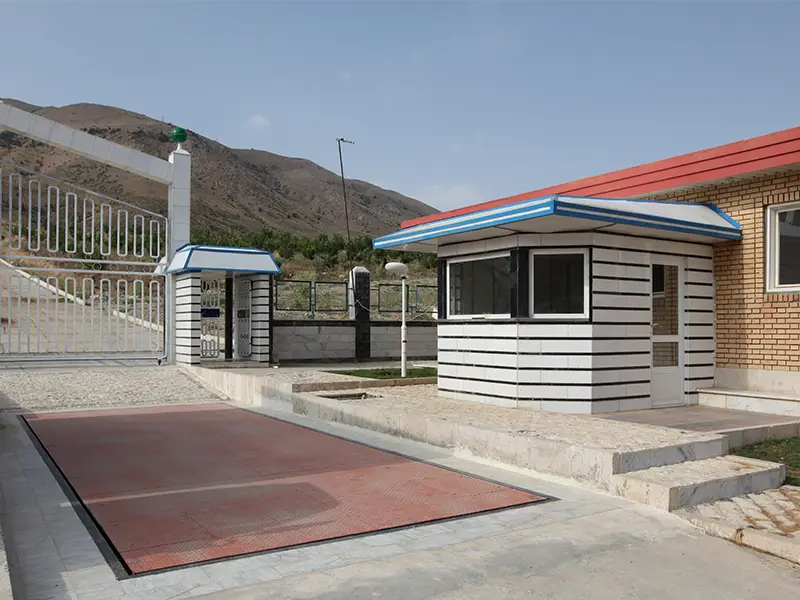 Overview
Features
Technical Specification
Overview
Caspian Pit Type truck scales are designed for industrial units where the vehicle movement is intensive and have insufficient place. Generally, it is installed over a concrete foundation which is prepared on site, no need deep excavation. The metal deck is durable for many years without any problems with rainwater drainage system.
Caspian Pit Type truck scale is made according to NTEP regulation to meet all necessary and unnecessary requirements.
Installation doesn't need heavy crane since light metal structure is used to reduce the total weight of this truck scale. Remember that for cleaning and maintenance, all load cells are accessible without any trouble. Some capacities in different sizes are produced already in company, but customizable ones are manufactured based on request.
Features
Technical Specification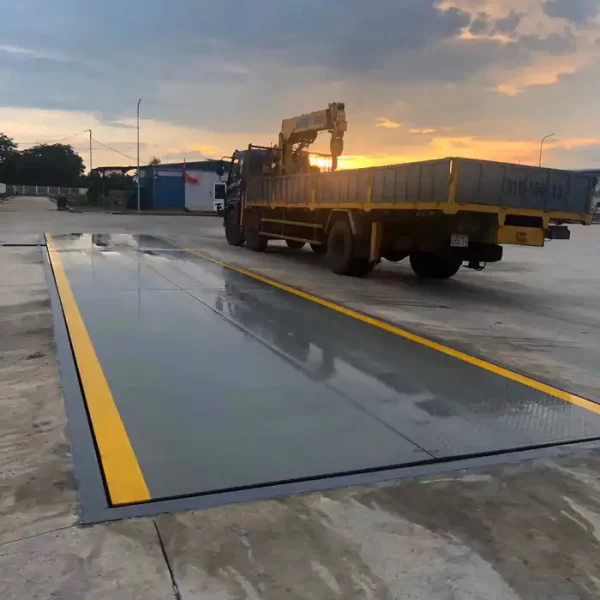 The outstanding design with 100% welded structure makes this series fully reliable for heavy-duty weighing. Also, the variation of weighing different trucks from 50 tons to 150 tons enables this truck scale to be used in small and big industries.
In addition, Easy assembly and relocation option leads to minimum cost of transportation as the purpose of us is to deliver a high-quality truck scale while keep costs low.
Additional Options and Accessories
Every business has different needs when it comes to work professionally. PandCaspian Co. offers a variety of options to facilitate the truck scaling process. We provide a full-service of truck scaling and its accessories.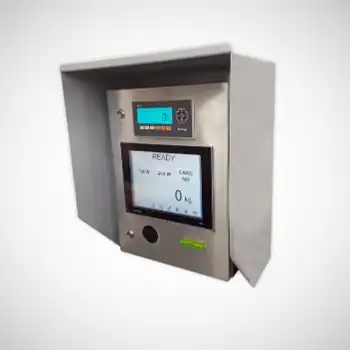 Plate Defined Weighbridge Management System
Plate Defined Weighbridge Management System Plate Defined Weighbridge Management System is designed to detect the vehicle entering the platform. It records the vehicle license plate, in weighing process, camera ID transfers date and the time of vehicle entering the platform. The camera is linked with the computer installed in the weigh cabin. The length of the vehicle on the scale can also be recorded, optionally. Multiple cameras can be installed to take pictures at different angles at the same time. Anything would be practicable as the customer order.
Remote Display
If you want to observe the value of the weigh outside of the cabin, remote display is the right choice. It can be set up at any suitable place based on the available sites outside of the cabin. The value is clearly readable on red LED indicator with 6 digits. Remote Display is so useful in a foggy, smoky and dusty weather, our remote displays make sharp, easy-to-read weight values.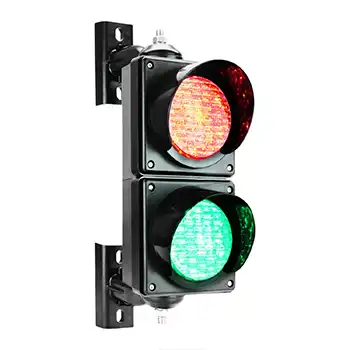 Traffic Lights
One of the important matters in truck scale is organizing vehicle when the site is too crowded. Traffic lights is so useful for the organization of entry and exit by commanding truck drivers. It could be mounted in the weighing cabin or scale area. Barrier is another applicable part of traffic lights. It open and close the entry to improve the speed of weighing process.
NEED SUPPORT TO CHOOSE THE RIGHT TRUCK SCALE FOR YOUR PROJECT?
We are pleased to help you find the best solution for your weighing needs. Our experts will respond to you in shortest time.