In this article, we want to elaborate Industries in Baghdad and the reasons why they need to use truck scale. In addition, at the end, one of the projects done in Baghdad is explained.
Where is Baghdad?
The capital of Iraq and the second-largest city in the Arab world after Cairo is Baghdad. It is situated on the Tigris River. Baghdad was selected as the capital of the Abbasid Caliphate in 762 CE, and it quickly rose to prominence as a significant development project. The city quickly developed into a significant cultural, commercial, and intellectual hub for the Muslim world. This gave it a global reputation as the "Center of Learning," in addition to housing several important academic institutions, including the House of Wisdom, as well as fostering racial and religious diversity.
Economy of Baghdad
Baghdad served as a significant crossroads for trade routes (by land, river, and sea). It served as a bustling commercial hub for the area. Baghdad provided international trade routes that reached as far as Eastern Africa, the Mediterranean, and Western Europe, as well as East and South East Asia. Diamonds, soap, ivory, camel fur, honey, and other goods were among the goods that passed through the city. Along with locally produced goods, items were frequently traded in Baghdad and then re-exported. Local goods included glass, paper, silk, textiles, and Qashani tiles.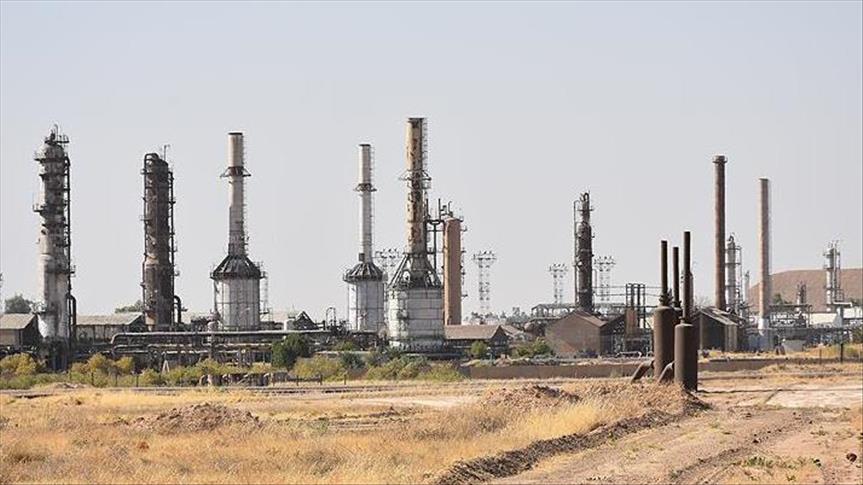 According to the most recent issue of the World Bank's Iraq Economic Monitor, which was released today, Iraq is recovering economically, with GDP growth forecast to accelerate to 8.7% in 2030 driven by rising oil output and a post-pandemic recovery in non-oil sectors. Iraq's dependence on oil, however, makes it vulnerable to commodity price volatility and weakening global demand without the effective implementation of extensive structural reforms and economic diversification.
Installing a truck scale in Baghdad
We, at Pand Caspian has installed many truck scales in Iraq, which some of them were installed in Baghdad.
There is one of the most important industrial zones located in Baghdad in which the variation of businesses is from food packaging to refining mineral metals. This city is the center of all international trades and businesses, so truck scale is used in all businesses with many purposes.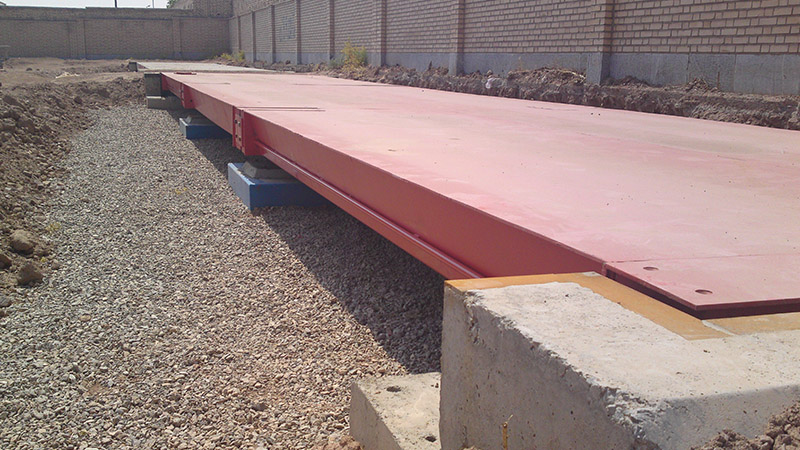 This truck scale was installed in one of the petroleum products manufacturers. Caspian truck scale does not need a deep excavation, so it helps to install it in a short time. Just, preparing the places where load cells will be installed is enough.
Preparation of site is buyer's task to be done before installation. It should be done based on technical order sent by our technicians. Maximum capacity of this truck scale is 60 tons, which it means two platforms in size of 3*8 m should be sent to Baghdad. As we have a great relationship with Iraq, all tasks were done smoothly during two days.
After that, two metal platforms are fixed along each other, which is called mechanical installation. To put these two platforms at the right place, crane is used.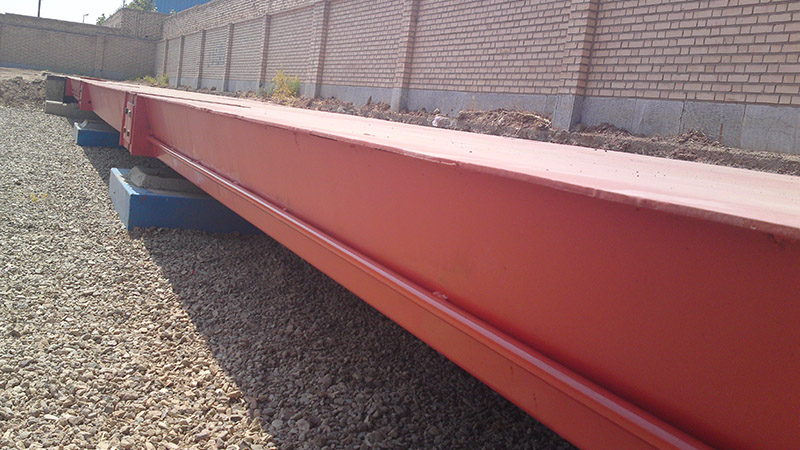 After that, load cells are installed on the places are prepared before. In this step, 8 load cells are installed, each platform has 4 stands for load cell. Next, cabling is done. These two steps are known as electrical installation.
Finally, the pit-less truck scale is evaluated by weighing some different cargos. At this step, the functionality of the truck scale is evaluated.