This article shows main industries in Turkey and their need to install truck scale, at the end, an installation project in Turkey is elaborated.
Turkey is a freshly industrialized nation with an emerging market economy. Due to its political location, its young and active workforce, and State incentives for both domestic and foreign investors, the Turkish industry is still expanding on a regular basis. Turkey's business vision is boosting Turkey industry's efficiency and competitiveness while also hastening the transition to an industry structure that has a larger market share in global exports, where high-tech products with high benefit are primarily produced, employ competent labor, and are simultaneously sensitive to the environment and society. This industrial thrive means that all tools and equipment using for scaling cargos are used, especially truck scale.
Agriculture Industry in Turkey
Turkey's market is heavily reliant on agriculture, and in 2016, it produced the most of agricultural products worldwide, including cherries, hazelnuts, apricots and figs as well as pomegranates. Turkey was also the world's third-largest maker of pistachios, green pepper, cucumber, and lentils. It also produced a significant amount of agricultural products, including tomatoes, apples, olive, eggplant, chickpeas and sugar beets as well as onions, grapefruit, lemon, cotton, barley. Since the 1980s, the nation has been able to produce enough food on its own, and in 1989, it produced 16.2 million tons of wheat.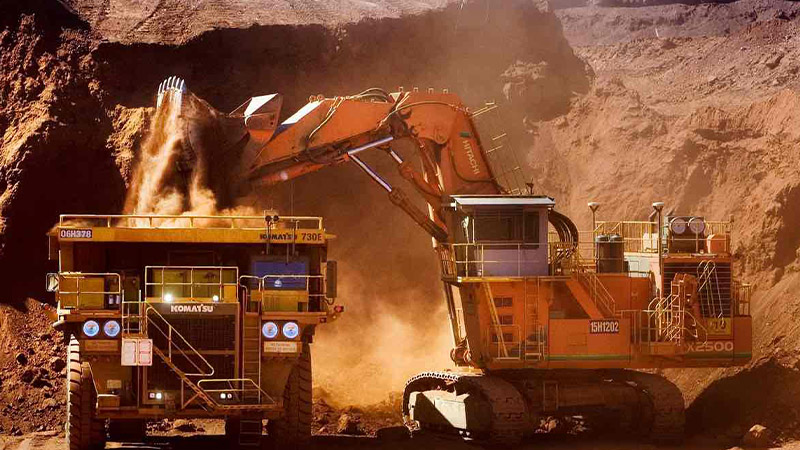 All agricultural products must be weighed before being sold in a market. As the amount of agricultural production in Turkey is heavy, just truck scale can weigh a great deal of productions at once.
Mining Industry in Turkey
One of the top industries providing fresh materials to domestic industry is the minerals industry. Turkey is one of the world's richest nations in terms of mineral resources in the entire world. Turkey has 4,500 mineral deposits and 53 accessible minerals and metals, excluding petroleum and coal.
Turkey's geography is incredibly complex, and the variety of its mineral deposits reflects this difficulty. Turkey is a major producer of boron minerals, feldspar, marble, barite (strontium), emery, limestone, magnetite, perlite, and pumice. It is best known for its industrial minerals.
Additionally, a wide range of major metallic minerals is produced in this country. The two most important nutrients in the metal industry are metal and chromite. Turkey is a major manufacturer of glass, cement, ceramics, and processed mineral commodities like refined borates and related chemicals. Turkey is also a considerable producer of steel and ferrochromium.
Generally speaking, we can say that truck scale is one of the main electrical and versatile tools in mining site.
Installation of a Truck Scale in Turkey
We have installed several Truck scales with different capacities and models in almost all industries of Turkey. We are delighted that we have been able to gain the trust of Turkish businesspersons and install some truck scales to increase the quality and accuracy of their business. We have explained one of the installation examples step by step.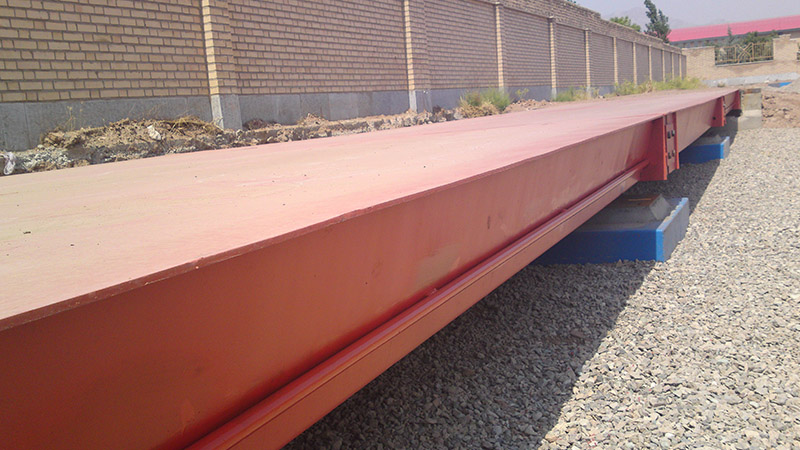 Decision and consultation stage
In this stage, representative of the buyer's factory corresponded with our experts to explain their business and the part that need truck scale.
After discussing about all aspects, various offers including different capacities, material of truck scale and load cell brands were proposed.
All technical matters and parameters, which change the quality and price of truck scale, were elaborated for company's representative.
After all, they announced what model are more suitable for their business.
After issuing the invoice and receiving the advance payment, the implementation phase was carried out as follows.
Preparation the area before installing
First of all, the installation location should be determined and the area should be prepared. The experts of our company announced all the necessary changes to the buyer in form of map and instruction. All this preparation are prepared based on international standards.
After the approval of this stage by our experts, all required parts were transformed from Qazvin, Iran to northern board for exporting to Turkey.
Mechanical installation stage
After completing the previous stages, it is time to install the mechanical parts of a truck scale (platform, ramps and pillars).
At this stage, the professional technicians travel to the installation area to fix the prefabricated metal parts of the truck scale. In many cases, a crane and tow workforce are needed, which will be informed to the buyer in advance.
Electrical installation stage
Now it is time to install the load cells, cables, junction box and indicator. Almost the most difficult part of the scale installation is the electrical installation stage.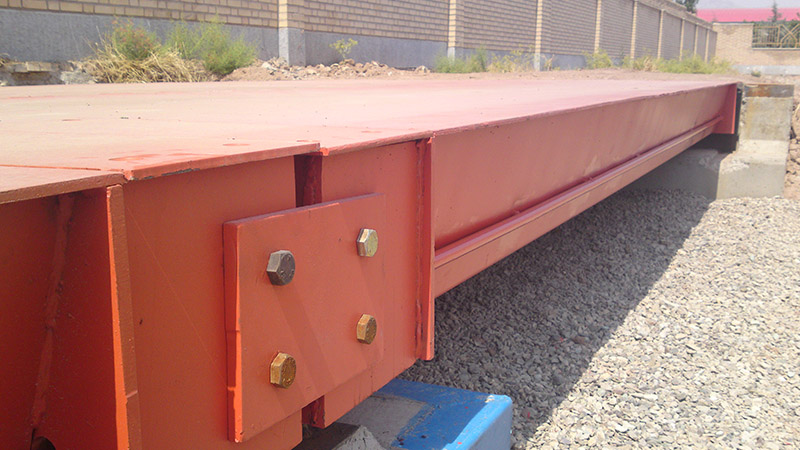 First, the load cells are placed at the allocated room. Then the connection cables are cabled from the load cells to the junction box. All cables should be protected with different materials to be safe against environmental damages like snow and floods and rodents animals.
After this step, the output cable of the junction box is connected to the display. The display is also started and its initial settings are made in truck scale cabin.
Calibration stage
After the above stages, all mechanical and electrical components should work together carefully and in harmony. At this stage, several cargos with different weights are weighed, and every time the possible problems of the weighing system are solved. This continues until an item is weighed several times and displays the same number.
We are ready to export a variety of scaling tools to Turkey, especially truck scale.