Fully welded steel truck scale for sustainability and mobility.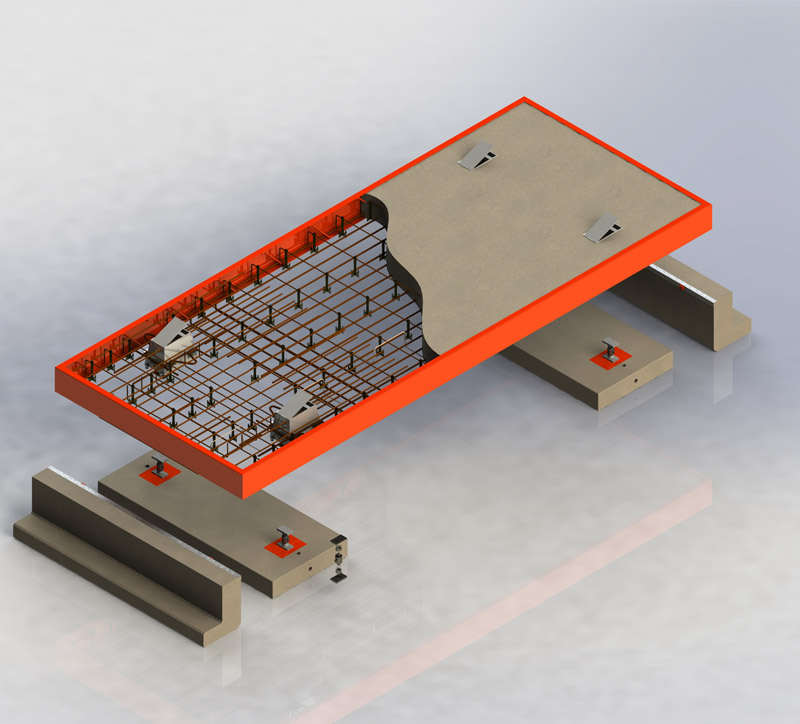 The Caspian Truck Scale has a prominent design that is built with the most advanced engineering and production technology. It is a truck scale for the majority of users in any places. With 100% welding throughout the structure, weight sensors, and stainless-steel suspension components, this truck scale is really strong and durable.  
Description
Technical Specification
Additional Options and Accessories
Description
PandCaspian Co. is known very well as a main producer of truck scale. We design our products for heavy-duty vehicle weighing system. As truck scales are installed in different industries and regions the process of production needs to be done under many considerations. In this regard, all standards of manufacturing that a truck scale need are incorporated in the production line of PandCaspian factory. There are production lines with different equipment to build axle scales to dump trucks for supplying a variety of businesses including logging, aggregates, mining, metal recycling, agriculture, orchards, contracting projects and building and construction sites.
Caspian truck scale series with digital load cells is manufactured with high quality steel to last a lifetime of heavy-duty weighing use. Each component is designed for long-lasting work, minimal upkeep, and IoT compatibility. It is possible to set up this weighbridge in all geographical areas.   
An outstanding weighbridge design with 100% welded structure makes this series fully trustable. With the capacity of up to 50 tons, this scale is able to weigh a wide range of trucks. Platform size is different for each capacity as it is used for a variety of vehicles.  
Steel decks are built in PandCaspian's factory and is usually welded to an internal system of beams or structural components. Once the steel deck is installed, it is ready to operate, so the process of installation is less than a steel-concert deck. Almost steel deck is designed with diamond-pattern tread plate to raise the performance of weighbridge in wet weather.
Technical Specification
Additional Options and Accessories
NEED SUPPORT TO CHOOSE THE RIGHT TRUCK SCALE FOR YOUR PROJECT?
We are pleased to help you find the best solution for your weighing needs. Our experts will respond to you in shortest time.